Skip to Content
Dental Fillings & Restorations
Looking for Dental Fillings & Restorations Services in Wheaton?
Cavities can be a pain—literally! If you ignore a cavity or wait too long to get the cavity filled, it may eventually require a root canal or a crown, which means more time in the dentist's chair. Dental Care of Wheaton helps you keep your restorative dental work to a minimum with regular dental exams and preventive care to spot cavities early on (or even avoid them altogether). If a cavity, disease, or accident does require professional attention, our Wheaton office provides dental fillings and smile restorations as part of our cosmetic dentistry services.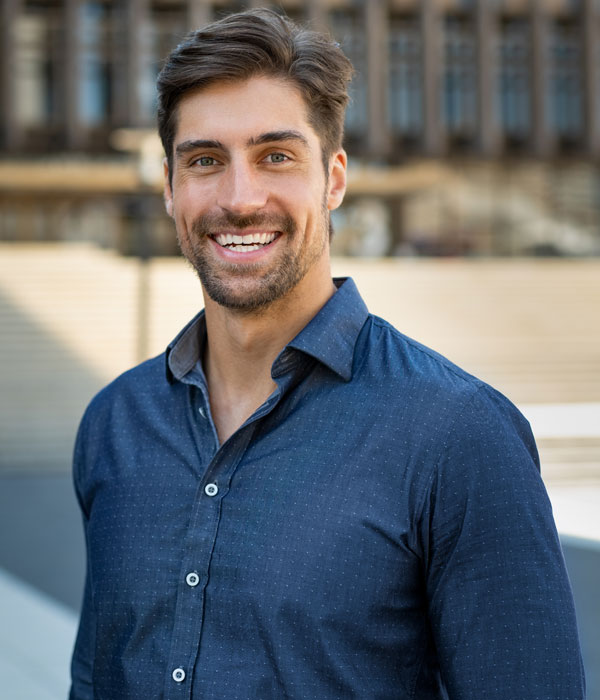 What to Expect for a Filling
Typically, our dental team discovers cavities during a regular dental checkup or when patients complain of tooth pain in a specific area. To prepare the tooth for a filling, we start by numbing the area so you remain comfortable during the short procedure. Next, our dentist will use a small drill to remove the decay that's causing pain and eating away at the healthy parts of your tooth or teeth. Once the tooth decay is removed and the tooth is clean, we can use a filling to replace the cavity left by the drill. With many shades available, the filling we choose will blend in with your surrounding teeth.
The numbing agents used in our office will leave you numb longer than the actual appointment time, so you can expect to feel numb and then a little sore in that area for a few hours after your appointment. Because of this, patients usually prefer eating soft, room-temperature foods for a day or two until they feel completely normal, but there is no significant recovery time needed to have you smiling again!
Other types of dental restorations are often necessary to replace missing teeth caused by trauma or to provide extra support when inserting dental implants, veneers, crowns, or bridges. Depending on the method, your procedure will vary, so talk to our dentist to understand all the steps if you're visiting us for a dental restoration.
The Many Benefits of Tooth-Colored Composite Fillings
Many patients have discovered the many benefits of natural, tooth-colored composite fillings. Offering composite fillings in our office allows us to match the color of your surrounding natural teeth as closely as possible for almost invisible dental work. Composite fillings can be placed in areas of your mouth where traditional amalgam fillings cannot, such as your front teeth, and they require less tooth structure for placement (which means less invasive drilling is required). Because they bond directly to your teeth, they're usually more durable than other restorative solutions and easy to repair even if they do get damaged.
Schedule an Appointment in Wheaton
To learn more about fillings and restorations or any of our other cosmetic dentistry services in Wheaton, please give Dental Care of Wheaton a call or send us an email. If you're concerned about the appearance of your smile, we'd be more than happy to discuss all of your available cosmetic options and approximately how much would be covered by your insurance dental plan during a free consultation with our dentist. The team at Dental Care of Wheaton is happy to examine and recommend the proper course of action to help you regain your confidence. Reach out to our office by calling 630-580-1367 at your earliest convenience!