Skip to Content
Comprehensive Family Dentistry in Wheaton
Finding a family dentist to take care of you and your family's dental care needs can sometimes be a daunting task. If you're looking for a new family dentist in the Wheaton area, you should consider Dental Care of Wheaton. We offer comprehensive family and general dentistry services, ranging from routine dental exams and teeth cleanings to wisdom teeth extractions, crowns, cavity fillings and more. We focus on providing you with the right tools and resources for practicing good preventative dental care both in office and at home in order to help you avoid more serious dental issues down the road.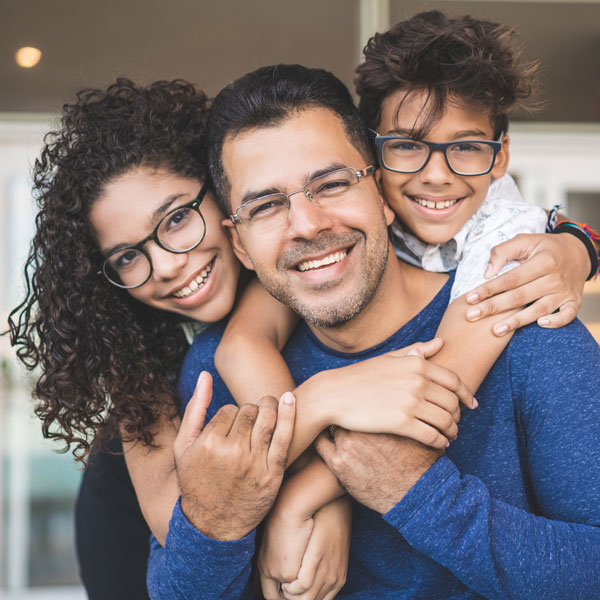 The Many Benefits of Having a Family Dentist in Wheaton, IL
The main difference between general and family dentistry is their focus. General dentistry typically focuses on one age group, such as children or seniors, while family dentistry focuses on providing dental care for patients of all ages. There are many benefits to having a family dentist, including:
Simplified Dental Care
A family dentist is capable of treating members of your entire family all in one convenient location. This eliminates the need to schedule appointments with different providers on different days.
Personal Dental Care
As you and your family come in regularly for appointments, our staff will get to know you better and will be able to provide you with more personalized dental care.
Access to Dental History
Taking care of all your family's dental appointments in one place makes tracking your family's dental history a lot easier.
Learning by Example
Because you can bring your children in with you to your dental appointments, you can lead by example. This will hopefully make them feel less anxiety about visiting the dentist, so they're more likely to develop healthy habits for life.
Schedule an Appointment with Our Family Dentist in Wheaton
Dental Care of Wheaton provides focused family dentistry services suitable for your entire family. From infants to seniors, we enjoy helping our patients of all ages improve their oral health with dedicated preventative care and an array of general, cosmetic and emergency dental procedures. We look forward to getting to know you and your family! General dentistry covers all types of exams and screenings to keep you and your smile happy and healthy for longer. Every dental procedure starts with a proper exam and screening. Reach out to our office by calling 630-580-1367 at your earliest convenience!